New Releases
Crispy Wafers
Best Sellers

The ultimate chocolate snack
Little Secrets makes premium European chocolates with natural ingredients in perfectly portioned snacks so you can indulge without the guilt.
We use sustainable cocoa and no artificial colors, flavors or sugar alcohols.
Taste the difference today.
Shop now

SUSTAINABLE COCOA

30% Less Sugar
NOTHING ARTIFICIAL

Us vs. Them
It's not a knock-off if it's better than the original. Little Secrets is chocolate indulgence without sacrificing taste, quality or joy. Just like chocolate should be.
Shop Now
1000+ Reviews
Find out what the hype is all about!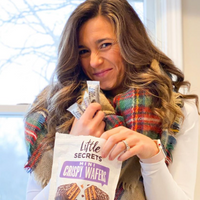 @mrssarahgoodman

"They are allllll mine!!! 😆 I love that these are made with real, high quality ingredients and are small enough to fill my cravings!!"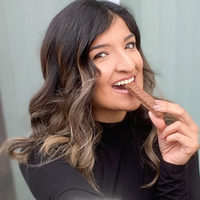 @heyjanat

"The secrets out! I'm obsessed with Little Secrets chocolates. I can't stop eating these delicious wafers."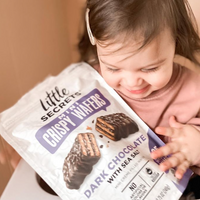 @kalei.anne

"They really are fixing chocolate, so many years I have stayed away from chocolate products but now I can finally enjoy some good quality sweets!"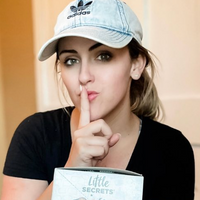 @alexarusso1

"I am always looking for healthier options for my family, especially sweet treats that the kids enjoy and my 80-20 lifestyle! We love Little Secrets!"
Buzzworthy Chocolate
This new brand's crispy wafers have a clean ingredient list and taste better than a KitKat bar!
Despite the name, these treats should not be kept secret. In fact, the world should know how mind-blowingly delicious these are.
You've been warned; these fancy little chocolates are dangerously delicious.
Sharing Optional®
We're on a mission to make better-than-you-remember chocolate classics that we'd be happy to keep for ourselves... but can't resist sharing.
Made with premium European chocolate and without sugar alcohols or artificial ingredients, our chocolates are sure to wow your taste buds and blow your mind when you discover they have 30% less sugar than the originals.
Shop now